Novinky v knihovně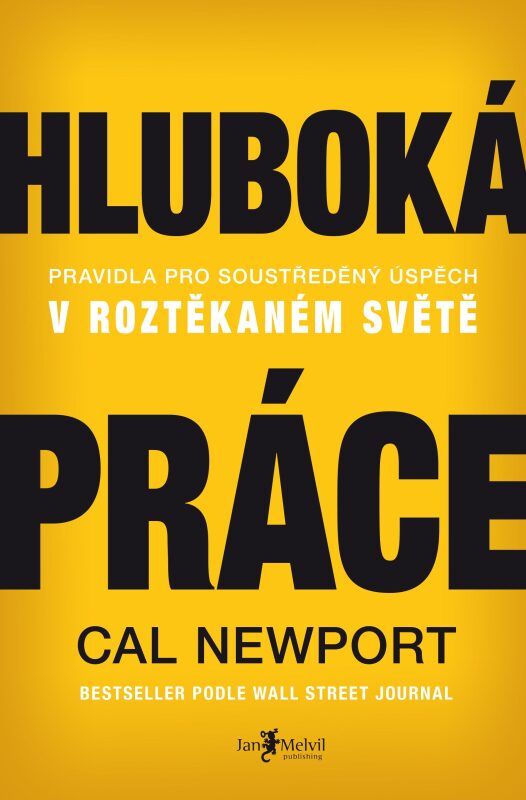 Hluboká práce
Cal Newport
V dnešní době neustálé online dostupnosti většina lidí ztratila schopnost ponořit se hluboce do práce a své dny místo toho tráví v horečné smršti emailů a sociálních sítí, aniž by si uvědomovali, že existuje lepší možnost. V knize Hluboká práce představuje Cal Newport svůj stejnojmenný koncept – schopnost soustředit se bez rozptylování na kognitivně náročné úkoly. Hluboká práce vám umožní rychle pochopit složité koncepty a vytvářet lepší výstupy v kratším čase, díky čemuž se zlepšíte v tom, co děláte, a získáte pocit skutečného naplnění z mistrně odvedené práce. Jde vlastně o jakousi superschopnost ("nové IQ") stále konkurenčnější ekonomiky 21. století. Místo omílání, že rozptylování je špatné, oslavuje Newport přínosy opaku.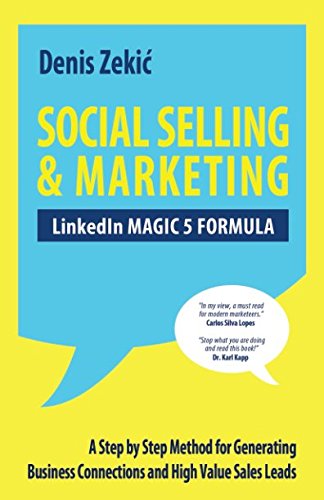 Social Selling & Marketing
Denis Zekic
The book approaches Social Selling as an essential strategy for businesses, leaders, entrepreneurs and other professionals who are trying to build their industry thought leadership, and at the same time inform and provide products or services to their target markets. The author maintains throughout the book that for the B2B customer engagement (but in some cases B2C as well) there is no better social channel than LinkedIn. With 550 million users, it is the most popular Social Media channel for professionals around the world.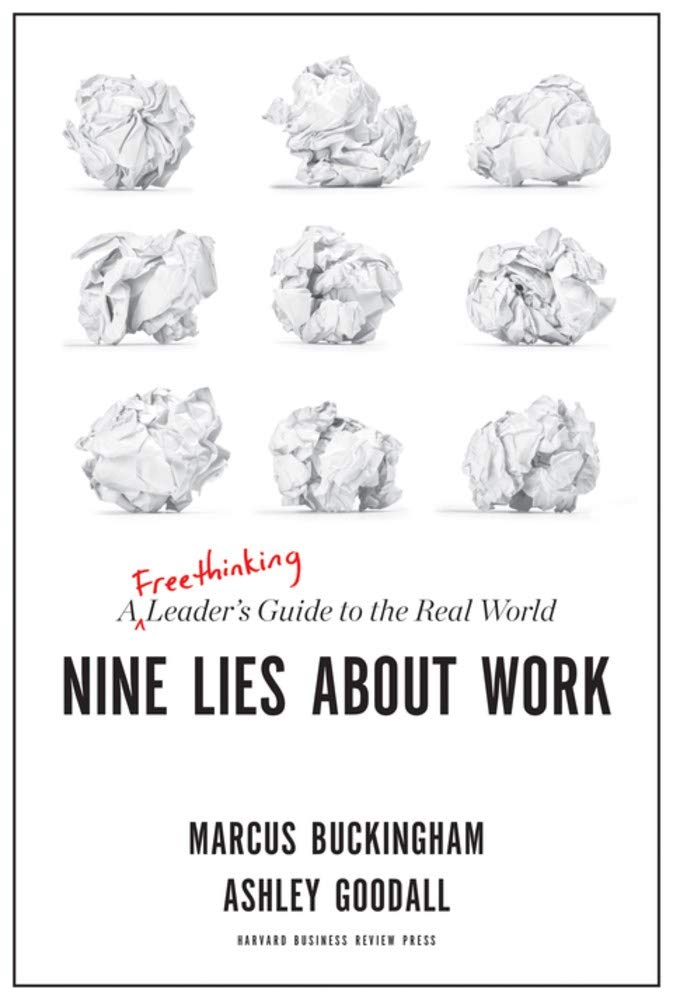 Nine Lies About Work: A Freethinking Leader's Guide to the Real World
Marcus Buckingham and Ashley Goodall
Forget what you know about the world of work. You crave feedback. Your organizations culture is the key to its success. Strategic planning is essential. Your competencies should be measured and your weaknesses shored up. Leadership is a thing. These may sound like basic truths of our work lives today. But actually, they're lies. As strengths guru and bestselling author Marcus Buckingham and Cisco Leadership and Team Intelligence head Ashley Goodall show in this provocative, inspiring book, there are some big lies--distortions, faulty assumptions, wrong thinking--that we encounter every time we show up for work. Nine lies, to be exact. They cause dysfunction and frustration, ultimately resulting in workplaces that are a pale shadow of what they could be.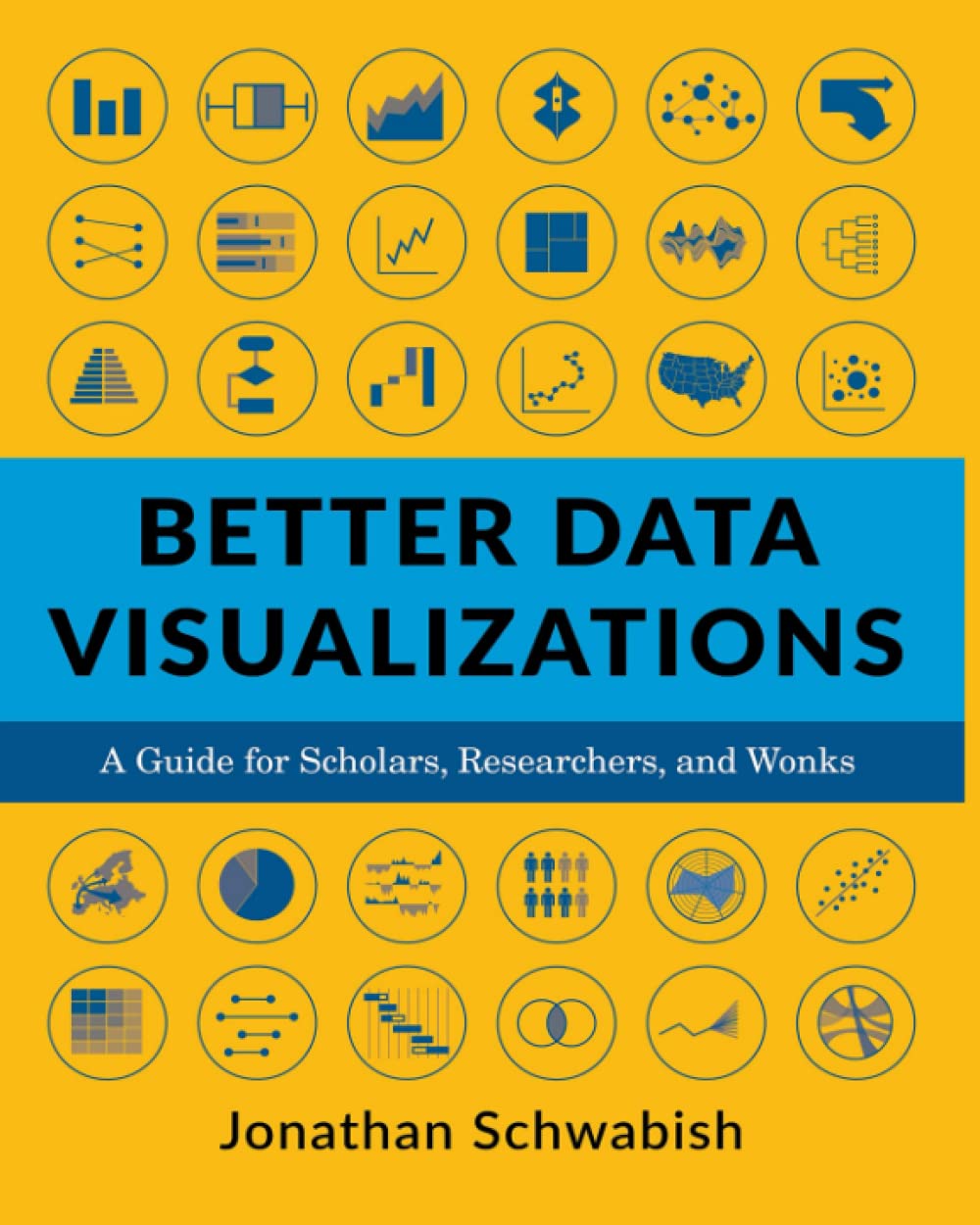 Better Data Visualizations: A Guide for Scholars, Researchers, and Wonks
Jonathan Schwabish
Now more than ever, content must be visual if it is to travel far. Readers everywhere are overwhelmed with a flow of data, news, and text. Visuals can cut through the noise and make it easier for readers to recognize and recall information. Yet many researchers were never taught how to present their work visually. This book details essential strategies to create more effective data visualizations. Jonathan Schwabish walks readers through the steps of creating better graphs and how to move beyond simple line, bar, and pie charts. Through more than five hundred examples, he demonstrates the do's and don'ts of data visualization, the principles of visual perception, and how to make subjective style decisions around a chart's design. Schwabish surveys more than eighty visualization types, from histograms to horizon charts, ridgeline plots to choropleth maps, and explains how each has its place in the visual toolkit. It might seem intimidating, but everyone can learn how to create compelling, effective data visualizations. This book will guide you as you define your audience and goals, choose the graph that best fits for your data, and clearly communicate your message.
Pro všechny členy nabízíme bezplatné využití knihovny CAFIN
Knihovna obsahuje 500 odborných titulů v sekcích:
ANGLIČTINA
CONTROLLING
EKONOMIKA PODNIKU
EVROPSKÁ UNIE
FINANCE
HUMAN RESOURCES
INFORMAČNÍ TECHNOLOGIE
MANAGEMENT
MARKETING a PÉČE O ZÁKAZNÍKY
NĚMČINA
OSOBNÍ ROZVOJ
PRÁVO A DANĚ
SLOVNÍKY
ÚČETNICTVÍ
OSTATNÍ
Knihovní řád naleznete ZDE.
Více informací Vám ráda poskytne Miroslava Balwarová.
E-mail: miroslava.balwarova@cafin.cz  nebo na tel: 224 314 410.